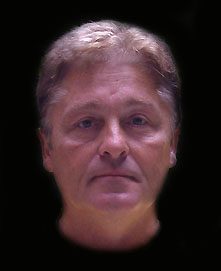 Cris Orfescu is a self-taught artist and also a degreed scientist who is experimenting for over 40 years with different media and art forms including digital art, murals, acrylic and oil painting, mixed media, faux painting, trompe l'oeil, collage, graphics, animation, web design, video, multimedia, photography http://crisorfescu.com. Orfescu, M.S. in Materials Science and Engineering, has over 35 years of experience spanning several industries: Nanotechnology, Semiconductors, Chemistry, Electronics, Energy, Advanced Materials, Metallurgy, Systems Integration https://srprocessengineer.blogspot.com. He authored over 80 technical publications including scientific journals, conferences, patents, and hundreds of technical documents including SBIR proposals. Orfescu founded NanoArt 21 and the Academy of NanoArt. For more than 30 years he is experimenting and perfecting a new art form, NanoArt, which reflects the transition from Science to Art through Technology. Orfescu was showing internationally his awarded works in USA, Italy, France, Finland, Korea, UK, Ireland, Spain, Germany, Colombia, Romania, Israel, Greece in numerous solo and group exhibitions. His art was commissioned for public and private collectors.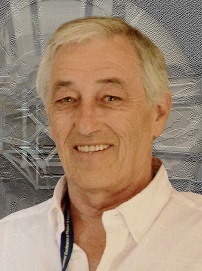 Jean Constant – Artist, Media Technology consultant and professor of Visual Communication. Author and lecturer on visualization and the electronic environment. Image producer, researcher in mathematics and art visualization http://hermay.org/jconstant/index.html. Jean has been collaborating for many years in art and science projects and is committed to develop and promote further the dialogue between the two disciplines. He is presently involved in a Geometry of Nature research project involving  the Japanese National Museum of Nature and Science, VESTA- 3D visualization program and the University of Arizona in Tucson mineral database resource.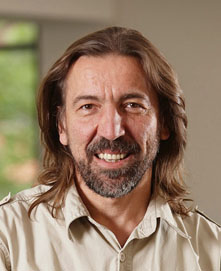 ioannis MICHALOU(di)S, PhD, is a visual artist, academic and researcher internationally acknowledged as one of the leaders in Art&Science and the first ever creator and investigator on the application of the NASA's nanomaterial silica aerogel in Visual Arts, Design and Architecture. He had received his PhD in Visual Arts at the University of Paris I, Panthéon-Sorbonne in 1998. In 2001 he received the Fulbright's Award for Greek Artists in order to complete an research titled Nephele to the third power at MIT. In 2007 he won the Golden Lighthouse of XXIV Biennale in Alexandria, Egypt. His artworks stand in several public and private collections. His recent project Climactic Sculptureality is examining processes of creating microclimatic conditions into sculptures made off the space technology nanomaterial silica aerogel, this immaterial substance having the appearance of a fragment of sky. Dr. Michaloudis is coordinating the Post Graduate program in Visual Arts at the School of Creative Arts and Humanities of Charles Darwin University, NT, Australia https://www.cdu.edu.au/creative-arts-humanities/staff-profiles/ioannis-michaloudis.
Mirela Suchea, PhD, is an artist and scientist working for the last decade in research of advanced functional materials for environmental and energy applications. As an artist she is active in NanoArt and Photography. She had participated in various international and Romanian exhibitions. Her artistic activity is presented in her website "NanoArt and more" https://mirananoart.wordpress.com. As scientist she is the author and coauthor of over 30 ISI journal publications in her research field, with over 750 citations and a Hirsh index=13. She is presently a Member of Research Team of the Center of Materials Technology and Photonics, School of Applied Technology at Technological Educational Institute of Crete, Greece http://www.cematep.teicrete.gr.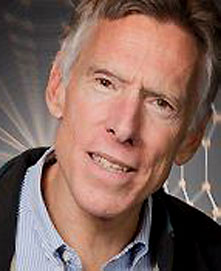 Chris Robinson is a visual artist, professor of art http://artsandsciences.sc.edu/art/chris-robinson, and member of the nanoCenter at the University of South Carolina http://www.nano.sc.edu. His interests and artwork focus on the development, role, and mediation of complex science and technology in contemporary culture and how it assists in and influences decision-making. Artwork throughout his career has included the early use of computers in the arts, ambient and laser light installations, aviation and space development, scientific exploration, complex drawings of digital spaces, 3D imaging, and in recent years the rapid emergence of nanoscience/technology. Robinson has participated as a senior and co-principal investigator on over $3.5 million of United States National Science Foundation and related funding with multidisciplinary teams investigating the broader impacts, societal implications, and role of images the development of nanotechnology, and spent the spring 2009 as a visiting professor at the Scuola Normale Superiore in Pisa, Italy working with the Italian National Enterprise for nanoScience and nanoTechnology (NEST). More recently he is working with Synzyme Technologies http://www.synzyme.com in the visualization and development of artificial blood and the Carnegie Mellon University Studio for Creative Enquiry in the design, preparation, and upcoming flight of a very small museum to be placed on the surface of the moon http://moonarts.org. Robinson crosses the two cultures and exhibits, writes, and presents at national and international venues and conferences in the arts and the sciences throughout North and South America, Europe, and Asia.